Hey there! I'm Christian – certified coach and meditation teacher. I help people discover and step into their purpose in life – because that's also my journey!
For as long as I can remember I've been a seeker and interested in life's big questions. Why is the world the way it is? What's needed to change it for the better? And where do we as individuals fit in with all of this? These have been the types of questions that have always fascinated me.
My curiosity led me to study a combination of Social Science and Politics, followed by a master's in Sustainability Science. But while I learnt a lot about the workings of our world, I couldn't help but feel that a piece to the puzzle was missing. As life would have it, I should find answers soon enough but only after hitting a low point in my life that led to a profound shift in the way I looked at myself and the world around me.
From Breakdown To Breakthrough
While on the surface my life seemed to go great, finishing top of class of my master's program and landing my first job right after, on the inside things didn't look so pretty. A lifetime of pent-up feelings and unresolved emotional wounds were starting to catch up with me, manifesting as a gambling addiction in my life and keeping me stuck in a cycle of anxiety and short-lived relief. In addition, I quickly became unhappy in my job, knowing deep down that this was not the path my soul was longing for.
I've always had a strong sense that each of us had a purpose and calling in life. Something that gave expression to our purest, most authentic qualities and made us come fully alive, while also serving a purpose greater than us. I had no idea what that was for me at the time, but I certainly knew that what I was doing was not it.
Living without direction and purpose made me feel miserable. I thought that somehow I was doing something wrong or, perhaps even worse, that my intuition was wrong and there simply wasn't much more to life than having a job that paid the bills. Thanks to my addiction, I kept amassing debts which didn't exactly help with trying to maintain a positive outlook on life. I was drained – physically, mentally, spiritually…and ultimately financially. Inevitably, everything started to crumble and I hit the proverbial rock bottom. That experience was extremely painful. But it was also then that everything started to shift for me.
For the next 2.5 years I committed to therapy where I explored the wounds behind my destructive and addictive behaviour and began to heal them. I slowly re-connected with myself through meditation and other forms of mindfulness, allowing me to gain clarity on my needs, values and dreams. Despite facing financial hardship, I quite my job, knowing that I needed this time fully for myself. Step by step, I began trusting my own intuition and taking action towards the things that my heart wanted me to do.
One of those things was to do a meditation-teacher-training, which took about 1.5 years to complete. Another one was to become a certified coach, because I realised then that I wanted to share my knowledge and experience with others struggling with direction and help them find their path and purpose in life – so they could start thriving by doing what they felt called to do. This, too, should come true a couple of years later.
Today, I look back on this time with deep reverence, marveling at the ways it changed me and the course of my life. Having no direction in life and feeling incapable of figure out one's path can be very painful. But it is often when we feel most lost and confused that we can learn the most about ourselves and find out who we truly are.
The Big Realization
Pressing the pause button and devoting quality time to myself was certainly one of the best decision I ever made. But as I was going through all of this, I also realised a much profounder truth about the way our inner and outer worlds are connected. In fact, by now I understand that there is no separation – our inner reality always creates our outer reality. And this holds true both at the individual as well as collective level.
Realising this has fundamentally changed the way I look at the world today, the challenges we face individually and collectively, and the responsibility or role each of us has. Above all, what I've realised is that connecting with our purpose and coming fully into our own is not only what creates peace and happiness in our own life, but also around us. As we step into our greatness, we inspire others to do the same. As we create connection and love within us, we are able nurture and grow it with others. As we find back to ourselves, we find back to each other.
If you are eager to find out how you can connect with your purpose and step into whatever you feel called to do in life, I'd be more than happy to support you on your journey. I guarantee you that it is worth it. As the great Carl Jung once said, "the privilege of a lifetime is to become who you truly are".
Much love
Christian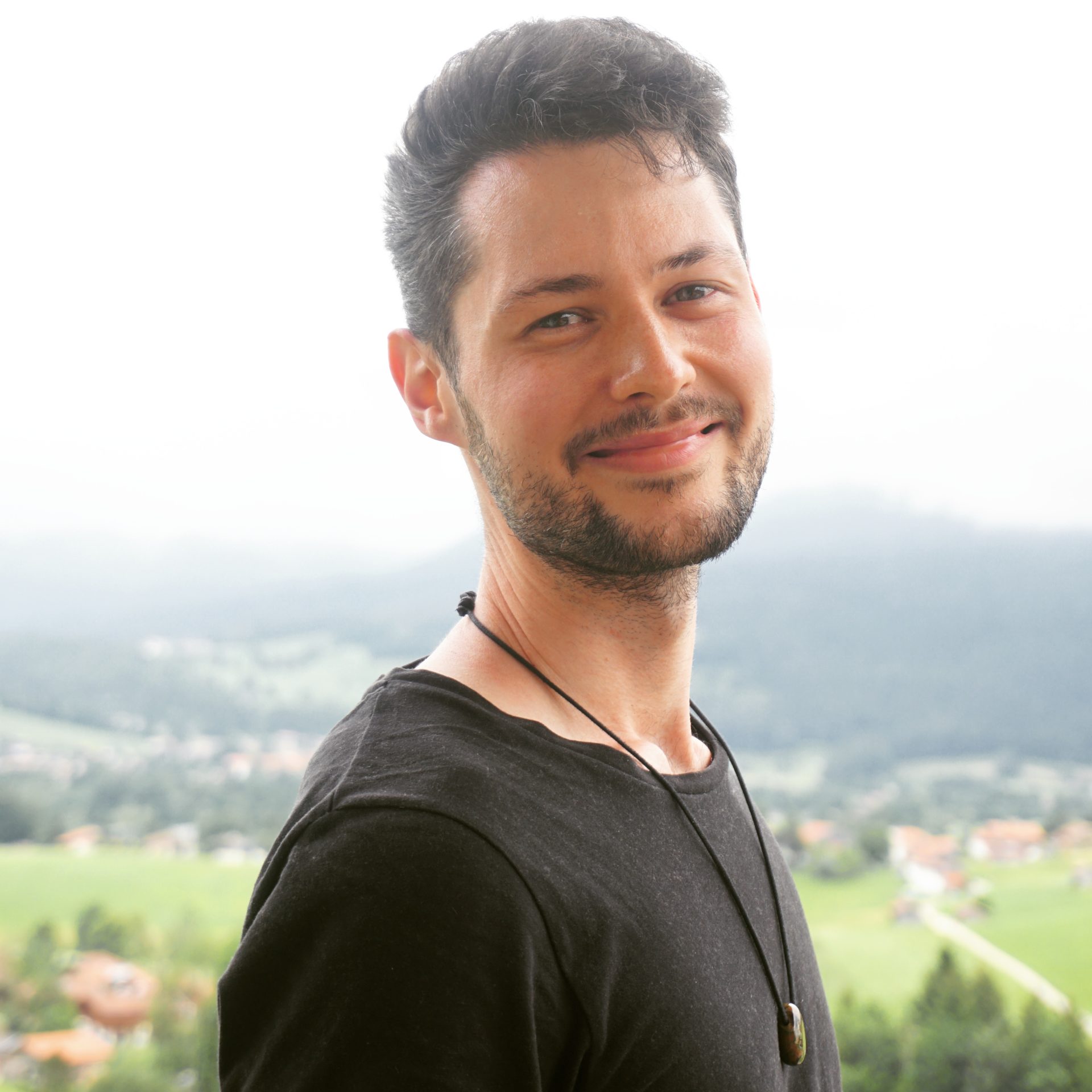 My vision is for each of us to be so deeply connected to ourselves that we realise our inherent connection with the rest of the world, and thus begin transcending the illusion of separation that is driving suffering today.
My mission is to foster this connection by bringing people in alignment with their purpose, so that they can experience a deep sense of fulfilment, contribution and connection – both with themselves and the world around them.
I believe that when we allow purpose to shape our life and start making use of our unique gifts, qualities, and perspectives along the way we step into our true authentic power. The result is a life full of joy, connection, and love. As we create and cultivate these qualities within us, we also begin radiating them outwardly – inspiring others to follow suit and thus spurring positive change beyond ourselves.
As a coach I fully believe that we all carry within ourselves the answers to our questions. That's why I honour all of my clients as resourceful, creative, and whole. You are the expert in your life, while I am the expert for the process. My highest goal is to create the space for you in which you can find the answers that you seek. Freedom, acceptance, and compassion constitute the pillars of this space.
I fully believe that each of us plays a vital role in making the world a better place. You and your dreams matter, and I will support you to the best of my abilities, so you can unleash that amazing potential that I know resides within you.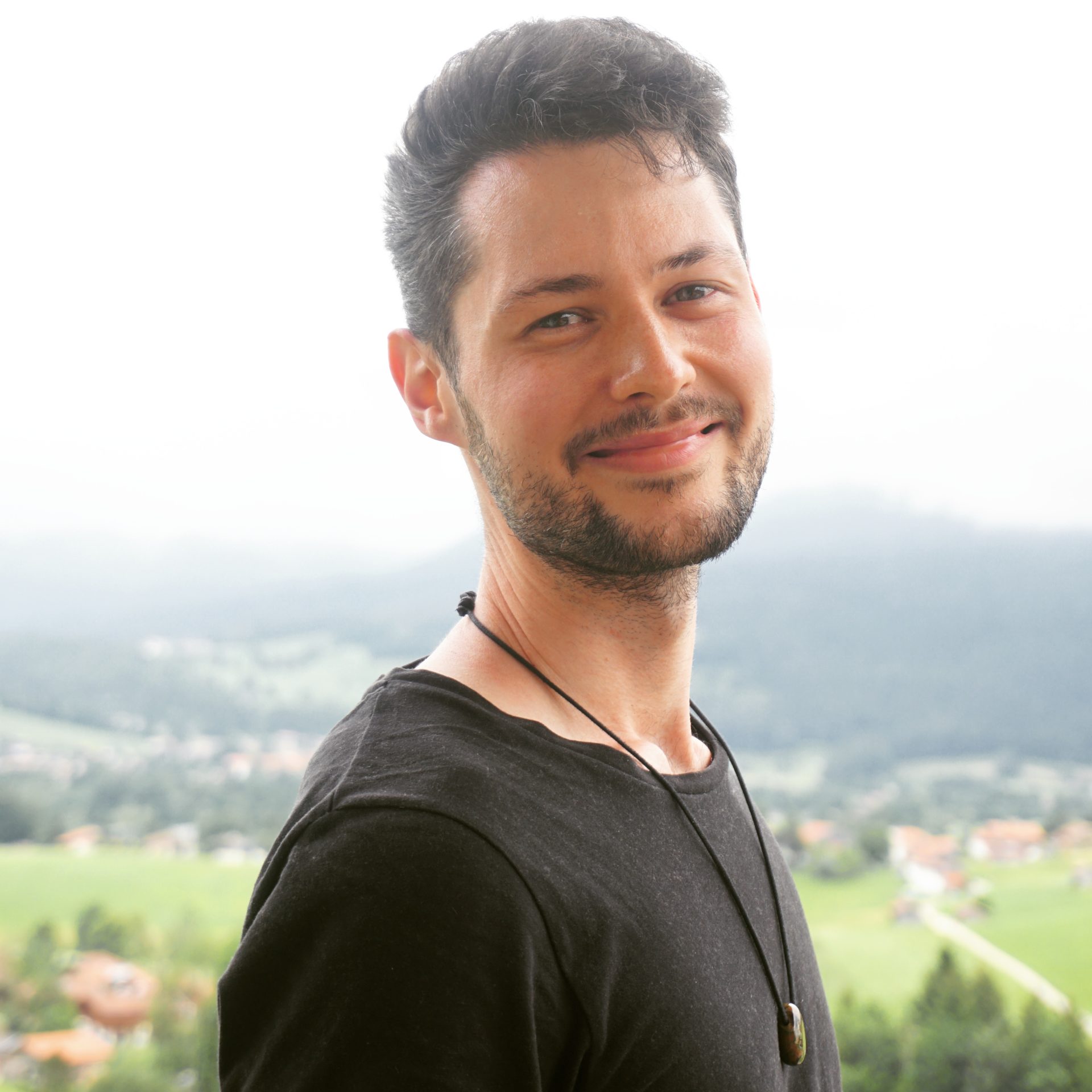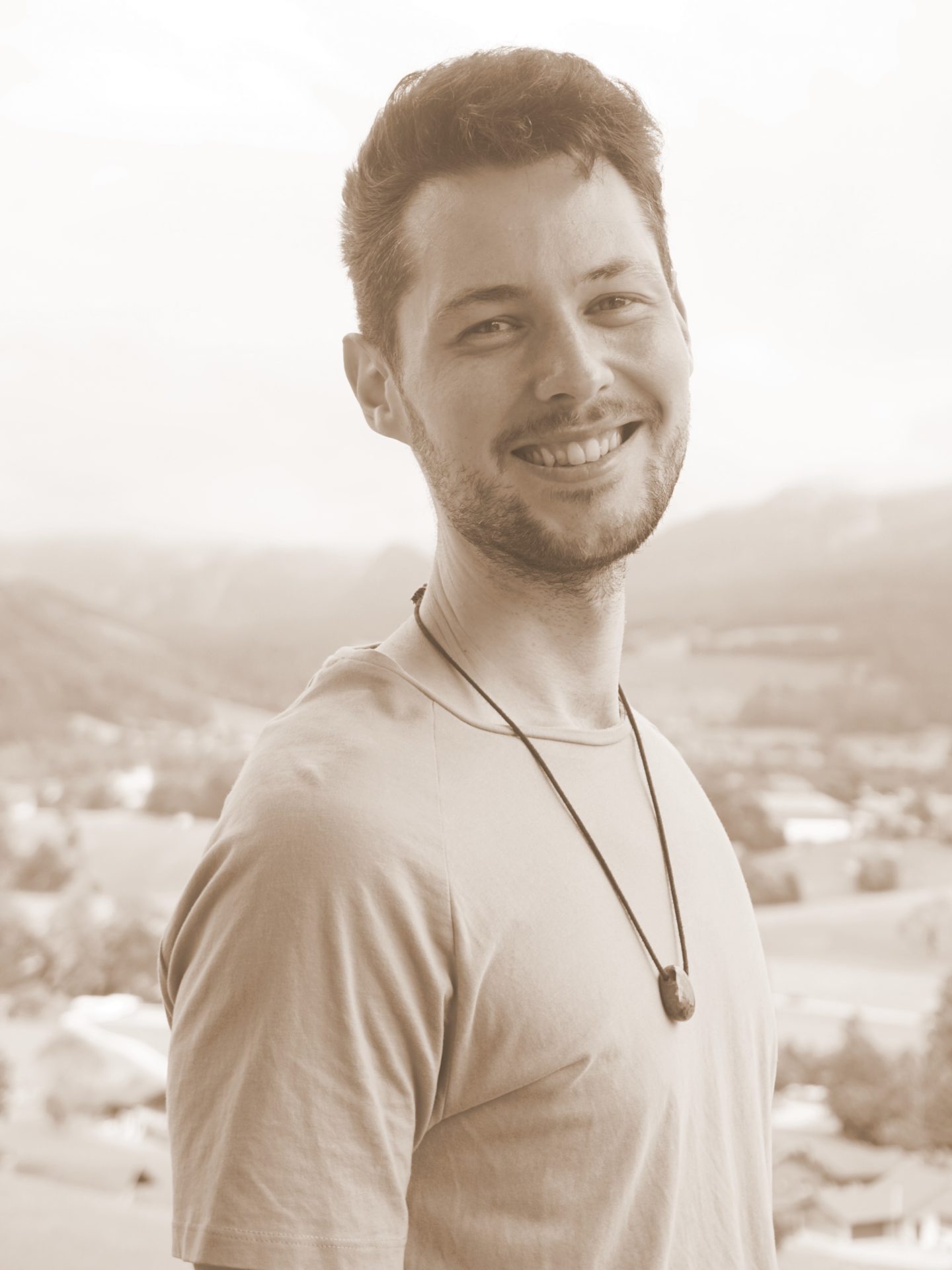 Schedule a Free Discovery Call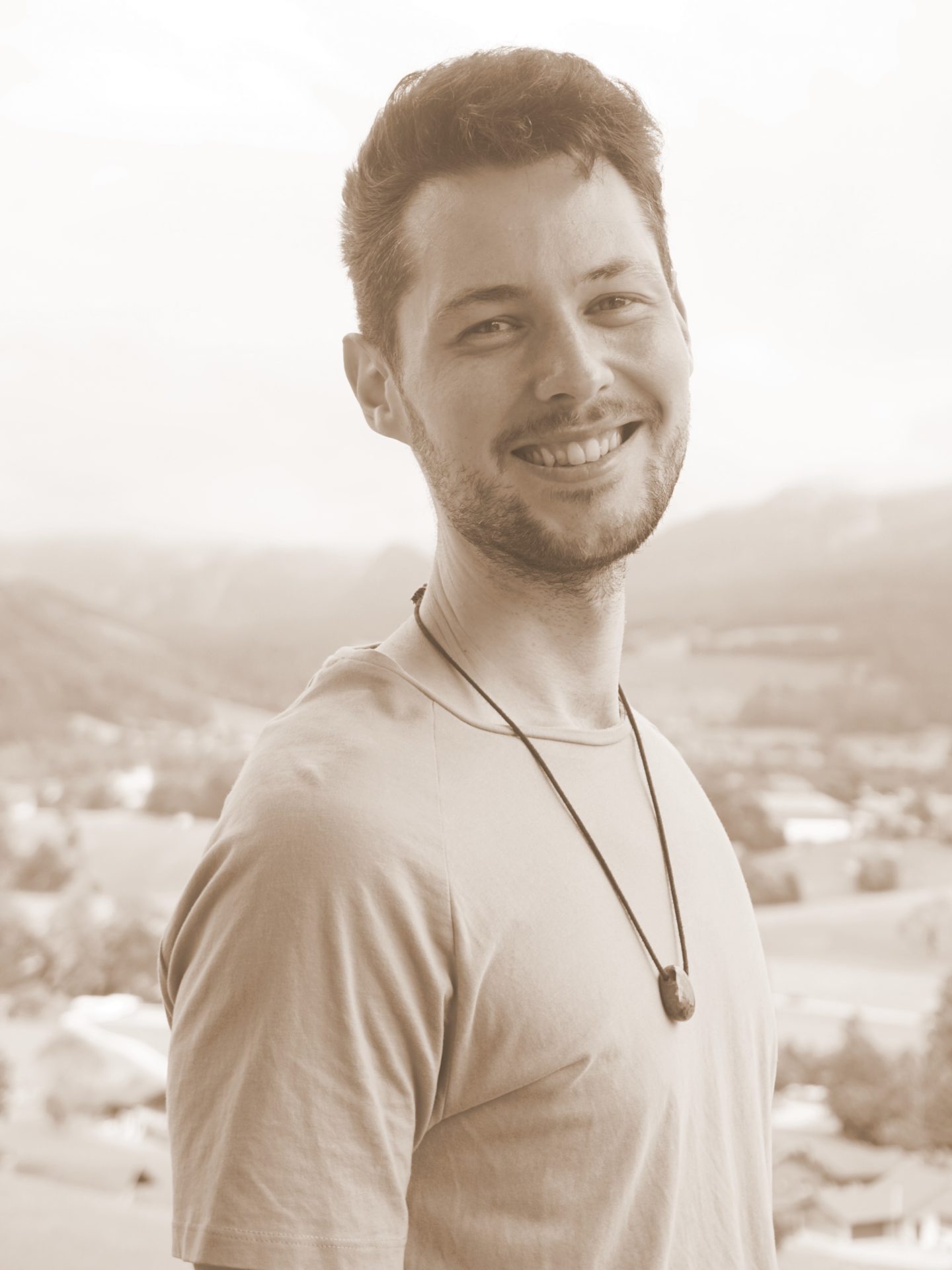 Intrigued to explore if coaching or meditation could be right for you? Take a risk–free step by scheduling a free discovery call now.
Frequently Asked Questions
What Is Coaching?
Coaching is a professional form of development that helps you maximize your full potential and reach your desired goals. As a coach, I help you get clear about what you want, identify what is holding you back, and empower you to move in the direction of where you want to go. Coaching honors every person as creative, resourceful, and whole. It is a form of partnership: You are the expert in your life, while I am the expert for the process. Since as humans we are complex and multidimensional beings, I believe that coaching is most effective if it is approached holistically, which is why I work with you on the level of mind, heart, and soul.
How Do I Know If Coaching Is Right For Me?
Coaching is a solution-oriented process for challenging life situations. If you are unhappy about something in your life, yet determined to make a change and grow, then chances are that you could benefit from a professional coaching.
Any process begins with a free consultation via Zoom/telephone. During this call, we have a chance to get to know each other, discuss options (including whether or not coaching is the best option for you at this time) and clarify any open questions. After that you can let everything sink in and take as long as you need to make your final decision.
To get a better idea of whether coaching might be helpful for you, check out my coaching page, or simply reach out – I am always happy to answer your questions.
How Does Coaching Differ From Therapy?
Coaching is not therapy and cannot replace it. According to the the International Coaching Federation (ICF), one of the leading organizations for certifying coaches, coaching is defined as "partnering with clients in a thought-provoking and creative process that inspires them to maximize their personal and professional potential". Coaching is generally focused on helping you develop skills or insights that move you towards desired goals. It is future and action-oriented, though it may use the past to identify limiting beliefs that hold you back in your life right now. Therapy, on the other hand, is a clinical-based approach to treating mental health issues that are listed in the Diagnostic and Statistical Manual of Mental Disorders (DSM-5), such as ADHD, depression, or eating disorders. Therapists help individuals find relief from physical and psychological symptoms related to such mental illnesses.

Why Should I Invest Money In Coaching?
While all answers are already within us, all of us also have blind spots and limiting beliefs that keep us stuck. Since our brains are designed to keep us safe, we tend to stick to behaviors that are easy and familiar to us. This is convenient and efficient, but also oftentimes keeps us from growing into the person we truly want to be. Just ask yourself – how many times have you caught yourself doing something you knew wasn't serving you, yet somehow you couldn't seem to do anything about it?
When we do deep reflection on our own, we may obtain a great deal of knowledge and awareness – two crucial ingredients for a fulfilling life – but we may also get stuck in our own loop of thoughts. This is where a coach comes in. A coach helps you broaden your perspective by asking questions you wouldn't normally ask yourself. He or she spots your blind spots, helps you identify and shift limiting beliefs, and empowers you to take inspired action. As the saying goes, when we ask better questions, we receive better answers. That's why despite coaching being my profession, I also have coaches in my life that I regularly turn to in order to keep growing.
Personal development and self-knowledge are the foundations for a meaningful and fulfilled life. Coaching provides the invaluable space for this. If that sounds intriguing to you, take a first risk-free step by scheduling a free consultation right now.
What Are Your Qualifications?
My formal qualifications include:
Certified Life Coaching Degree (Institute for Applied Psychology in Cologne, Germany)
Certified Business Coaching Degree (Mindvalley)
Certified Meditation Teacher (Meditation school Karsten Spaderna, Germany)
Master's in Environmental Governance (Manchester University)
Bachelor's in Social Science (Maastricht University)
+ Several years of work experience in market research and the environmental sector.
However, my most important and extensive training has always come from life itself. Whether it's been getting to the other side of career confusion, overcoming addiction, or finding love and acceptance within myself during my coming out process – these and other experiences have taught me invaluable lessons that shape me as a coach and help me to create transformation in my clients' lives.